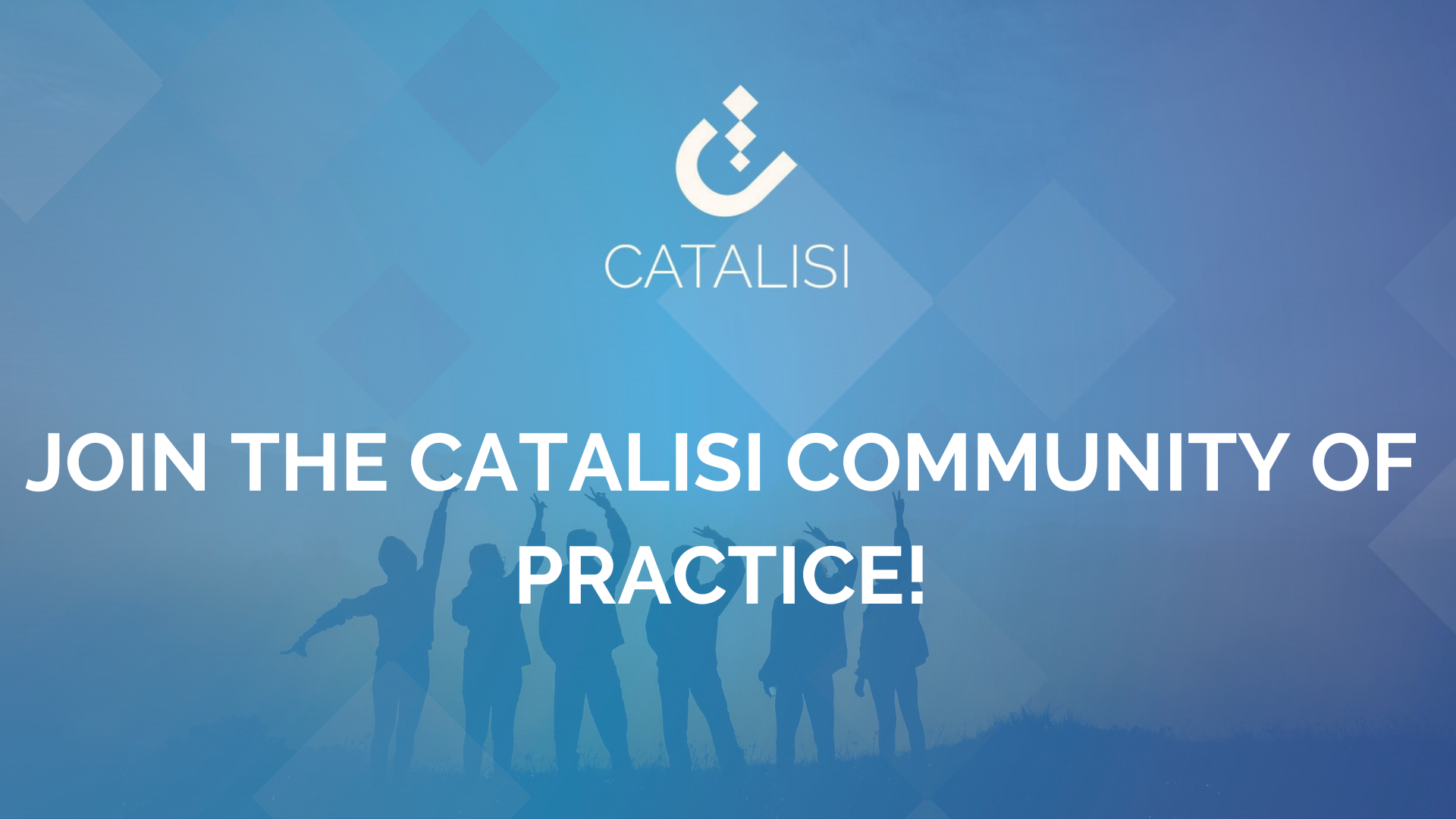 CATALISI is an EU-funded project that aims to help and support Higher Education Institutions to successfully implement a strategy and individual pathway for institutional transformation through the adoption of acceleration services. These services are designed to facilitate and accelerate institutional transformations in the field of Research and Innovation, which will strengthen European Universities collaborations and alliances as lighthouses of European values. CATALISI will analyze how the governance of Higher Education Institutions can be changed by considering the governance as a way in which societal and state actors intentionally interact in order to transform Science, Technology, and Innovation systems by regulating issues of societal concern.
The CATALISI Community of Practices (CoP) is a group of individuals from diverse sectors who share a common interest in institutional transformation in Higher Education Institutions (HEIs). Members of the CoP collaborate through joint activities and discussions, sharing experiences to build collective knowledge in their shared domain of interest.
The role of the CoP is to provide the project with relevant expertise, methods, stories, tools, and documents/publications, while simultaneously benefiting from the knowledge generated by CATALISI. In this way, the CoP creates a safe learning environment that allows individuals to learn by doing. The CoP is supported by a knowledge sharing online platform that maintains the community alive.
CoP members are selected from categories such as education and research, digitalization and ICT, marketing, policy-makers, funding organizations, and civil society. The activities within CATALISI include counseling and mentoring services throughout the process of HEI institutional transformation, living labs and Mutual Learning workshops, creation of market-based opportunities, peer-to-peer activities for human capital and capacity building development, and enhancement of HEI digitalization and Open Science access.
Participating in the CoP offers several benefits, such as knowledge sharing, access to recent project results and outputs, learning opportunities, networking with other stakeholders, visibility, and recognition within respective fields, and providing feedback, insights, and recommendations to enhance the relevance, quality, and impact of project activities and outputs.
Members of the CoP are invited to contribute on a voluntary basis by sharing their knowledge and experience in the field of institutional transformation in HEIs, advising implementers on best practices, innovative approaches, and potential challenges related to institutional transformation, providing strategic support and guidance to Higher Education Institutions in their process of governance transformation, and participating in the CoP Mobilization and Mutual Learning activities.
Want to join? Check out our Terms of Reference and apply below!