On May 30th, 2023, APRE, a partner of the WIDERA NCP project 'WIDERA.NET' and the coordinator of the CATALISI project, conducted a training session for WIDERA National Contact Points.


NCP WIDERA.NET identifies and shares good practices within the NCP community and raises the standard of support provided by NCPs to applicants. It also enables the transnational network of NCPs to better address cross-cutting objectives such as gender equality and open science.
The training focused on "Acceleration Services in support of the institutional transformation of Higher Education Institutions (HEIs)". The APRE team, working on the CATALISI project, along with two other projects funded under the same topic, namely the aUPaEU project coordinated by Universitat Politecnica de Catalunya and the Accelerate_FutureHEI project coordinated by University Industry Innovation Network BV, presented their approaches to supporting HEIs in implementing strategies and individual pathways for institutional transformation.
During the training, the coordinators provided an overview of the aims and methodologies of their respective projects. They emphasized how acceleration services can assist HEIs in successfully implementing transformation strategies and roadmaps. These services include creating a shared knowledge base, offering coaching services, and providing a virtual meeting platform for HEIs to connect with peers, ecosystem actors, investors, and public funders.
The training concluded with an engaging Q&A session, where participants delved deeper into how these projects can be utilized to support the institutional transformation of HEIs in Research and Innovation (R&I) across Europe.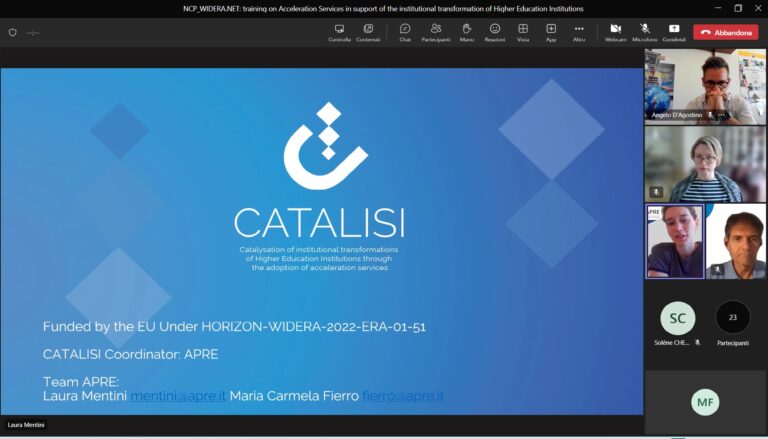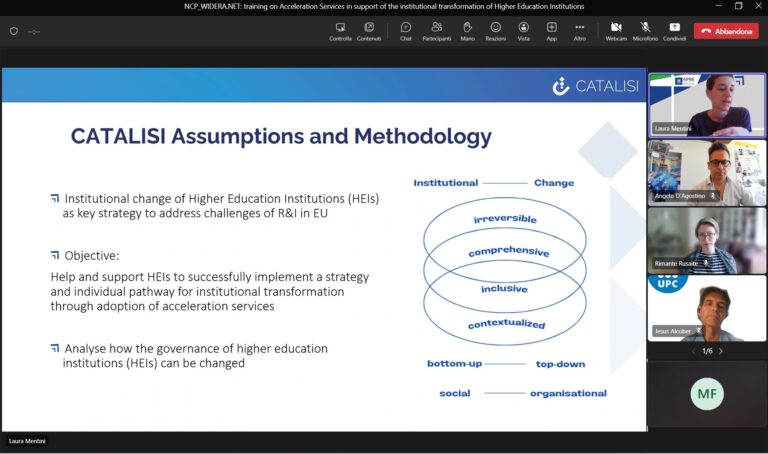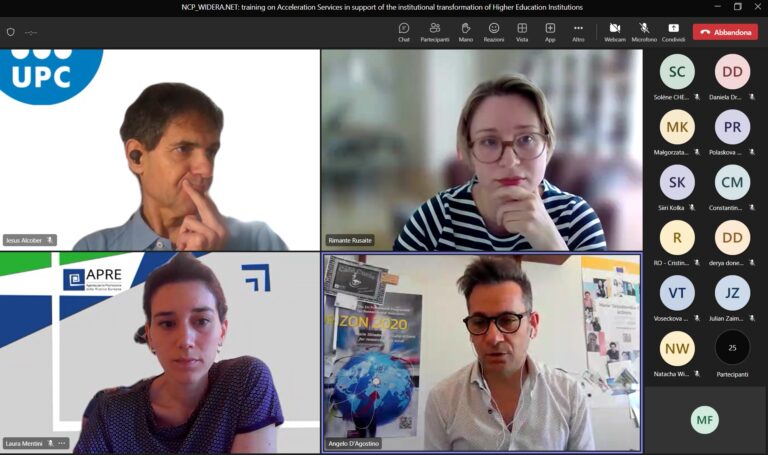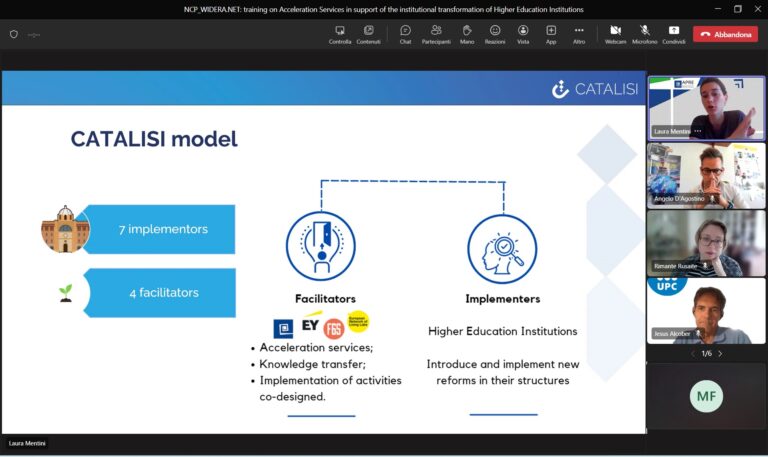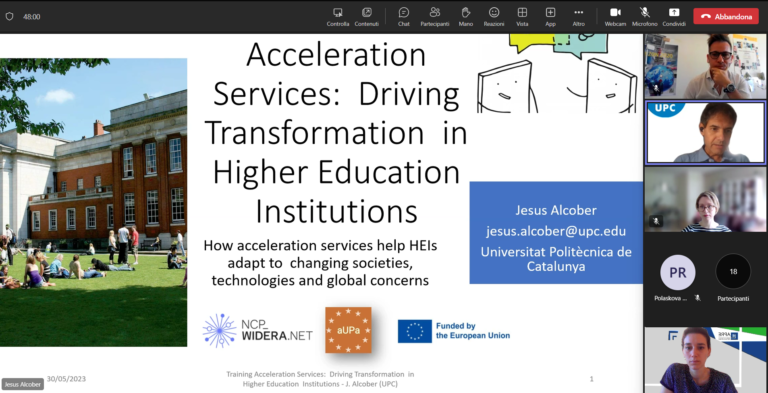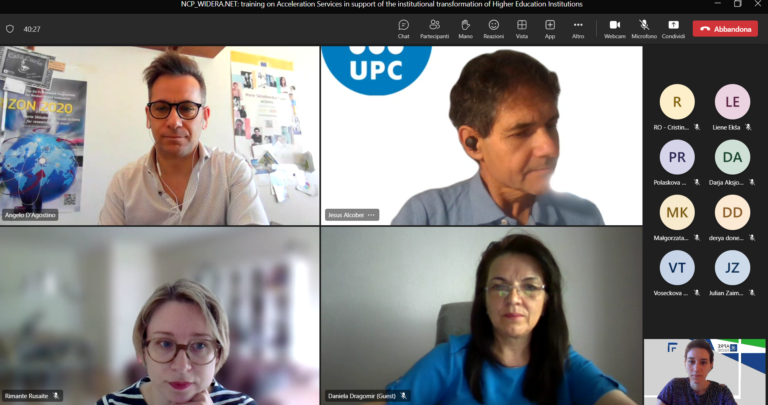 What's next?
Follow CATALISI and stay tuned for our upcoming activities:
Be part of a lively group of people interested and experts in institutional transformation of HEIs. You will advise and guide our Implementers on the topic of Institutional transformation towards the future, and at the same time benefit from knowledge sharing, networking and capacity building opportunities during the project.
September 2023: First Webinar on HEIs institutional transformations in the domain of "Gender & Inclusiveness": follow CATALISI learning hub to watch the recording and access the materials.
Upcoming Mutual learning activities and workshops for Implementers and CoP members: stay tuned!
More about our "sister" projects:
Accelerate Future HEI (Accelerating support for university transformation) will apply a robust, comprehensive methodology that builds on the status quo and develops a connected vision and set of activities that provide each institution with a tailored transformation action plan. Experts specialised in implementing acceleration services will guide the universities through coaching, training and international knowledge exchange to help them achieve their desired entrepreneurship, innovation and engagement goals.
aUPaEU (A University Partnership for Acceleration of European Universities) ultimate purpose is to develop methodologies, sustainability plans, coaching services, and tangible digital technologies to give an acceleration agora. HEIs, university networks, and alliances will achieve integrated, shared, and long-term R&I transformations through this accelerated agora. These transformations are intended to focus on six major areas of the HEI transformation agenda: capacity, infrastructure, and resource sharing; researcher career attractiveness; collaboration with R&I ecosystem actors; open science; societal outreach; and gender equality.